Celebrating Over 30 Years of First Night Monterey!
FIRST NIGHT GOES ON, RAIN OR SHINE, AS IT HAS FOR OVER 30 YEARS!
Most performances and activities will take place indoors – so there are great venues to see fantastic performances, do a little dancing, and celebrate the New Year with friends and family. There's no better way to start the year than through the arts, looking forward with hope. That's the spirit behind First Night!
First Night Monterey and Kids' Night Out kicks off at 3 PM at the Pacific Street Location and then continues with 9 Hours of fabulous Art, Music and New Year's fun all the way into the New Year! Be part of this family friendly, alcohol-free celebration ringing in 2024!
Where to Buy Buttons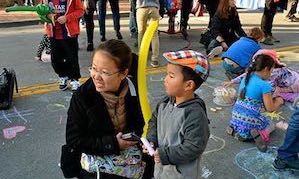 THE FIRST ACT FOR THE YOUNG & YOUNG-AT-HEART!
The most creative New Year's Eve for your family! First Night Monterey and Kids' Night Out kicks off at 3 PM with the Opening Ceremony. Kids' Night Out culminates with the 5:30 PM Twilight Procession on Alvarado Street serving as the Kids' Night Out Finale. Music, song, dance, art creating, hat making and more will complete your artful time!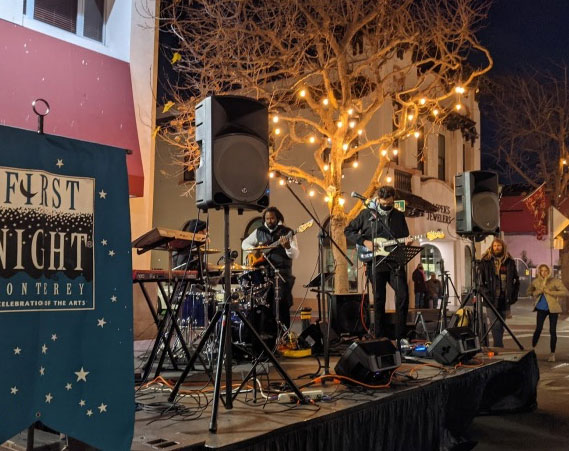 THE SECOND ACT: THE MAIN EVENT!
"Button-up" for 9 hours of entertainment! From Rap to Jazz, Blues to Rock to Folk! FNM 2024 will have a line-up of over 65 performances designed to delight the entire family. World dance — International costumed dancers.
Monterey Center for Spiritual Living: This beautiful Sanctuary will resound with mellow sounds and great arrangements throughout the night!
The Golden State Theater and Monterey Conference Center feature music, art and community! Dance to the sounds of live bands; Celtic, Folk, Latin, Marimba are just a few of the sounds you will hear. View art exhibits from First Night-sponsored workshops from Greenfield to Salinas and Marina, and post your hopes and dreams for the New Year on our Resolution Sculpture.
FINALE PERFORMANCES - NEW YEAR'S EVE COUNTDOWN!!
The Grand Finale! Live music from featured performers will bring us into the New Year with a countdown to midnight! Special surprise guests may be dropping in to join the band - you never know what might happen at a First Night finale! Whether you want to be on your feet dancing or just sitting back and enjoying the tunes, you can guarantee a fun and exciting time into the New Year.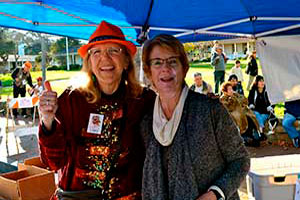 VOLUNTEER SIGN-UP FOR FNM 2024
Be a part of First Night! Artful activities are on-going now through the new year as we produce First Night Monterey 2024. First Night volunteers last year included teens, military personnel, retirees, service organizations and community members just like you! Volunteers working 4+ hours on New Year's eve earn a free admission button! You can help! It would be impossible to produce FNM without the hundreds of volunteers. Volunteer now, individually or as part of a group! Get involved! Artful activities are on-going! High School and College Students: Build up your community service hours; volunteer in a fun and creative environment! Expand your resumé with relevant experience; service learning hours are available.
Read More/Sign Up!
FIRST NIGHT NAMED TOP REASON TO VISIT MONTEREY
The San Francisco Chronicle listed First Night Monterey as #5 in its 2015 article entitled "Ten Reasons to Visit Monterey County Now", describing First Night as "The state's most dynamic and alcohol-free family-friendly New Year's Eve festival." Thanks – we agree! Read the full article.
THANKS TO OUR SPONSORS