First Night Monterey - Celebrating 28 Years!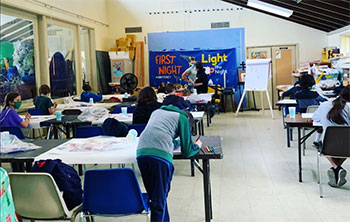 REGISTRATION OPEN NOW FOR 2021 SUMMER ART CAMPS!
Children of all ages love the chance to be creative, and First Night Monterey's Art Day Camps use arts as a catalyst to nurture creativity and enhance skills in a non-competitive, safe, fun environment. No prior experience or talent needed. There is a lot of fun and learning with age-appropriate mentoring as your children create in a real studio environment and have the opportunity to paint, draw and make with a variety of materials. Each Friday features a gallery exhibit of their work completed during the camp week. We will have six weeks of camps in June and July; sessions are filling up fast! Sign up NOW to get your preferred schedule!
A VIRTUAL CELEBRATION OF THE ARTS ON NEW YEAR'S EVE!
First Night Monterey hosted a virtual First Night as we rang in 2021! We teamed up with other First Night organizations to bring you a unique New Year's Eve celebration, which you can still view if you missed it!
Here is the video link on our YouTube channel
LET'S EXPLORE MONTEREY! ART SCAVENGER HUNT!
Celebrating FNM 2021, our Kids' Night Out anytime activity is a fun family adventure exploring some of the outdoor public art located throughout the city of Monterey. Stay safe! Wear a mask and stay socially distant, exploring with your family. Post snaps of your finds and selfies on Instagram or Facebook using #firstnightmonterey! Have fun, be safe and let's celebrate art with First Night Monterey!
Read More...
THANKS TO OUR SPONSORS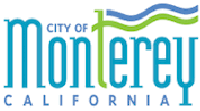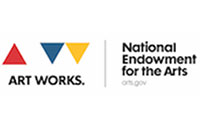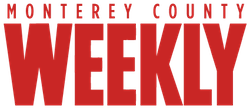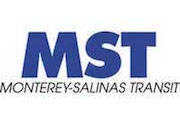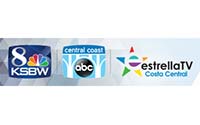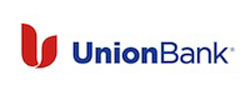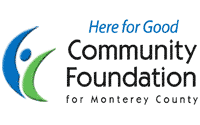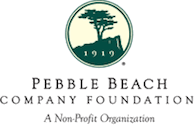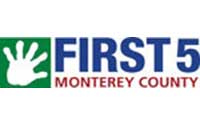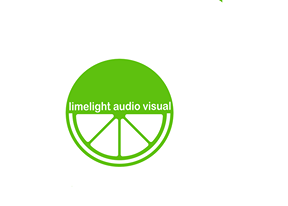 THANK YOU TO OUR FIRST NIGHT MONTEREY 2021 DONORS!
Helping us keep the lights on during this pandemic!
Friends of First Night Monterey: Michael & Lorena Houston, Michael Clark, Bill Koenig in honor of Bethany Koenig, Paulette Lynch, Robert Finley, Ivan Fernando, Amy Novak, Rita & Luis Echenique, Lee & Shirley Rosen, Edward & Peggy Dickson, Larry Levine, Joseph Sweeney, Suzanne and Robert Grimes, Jelena Mijanovic, Sara Skinner, Ellen Martin, Mary Jo West, Anna Foglia, Barbara Johnson, Nanci Amolsch, Fred Meurer, Stefanie Carminati
Individual Donors: Catherine Crockett, Yavuz & Nurten Atila, Susan Morse in honor of Frank Ludovina, Thomas Hare, Jenny Dobbie, Kathleen Hairston, George Riley, Curt Tipton, Carrie Andrews, Philip Goldstone, Gregory Scott, Richard Gelber, Katherine Nielsen, Eric Frost, Jill Verhaak, Mike Kawahara, Barbara Baker, Angela Bracamonte, Gayle Carlile, Kathy MacLennan, Nancy Durein, Wendy Revell, Melissa Bailey, Sherry Farson, Carol Johnson, Martin Coughlan, Nancy Rund, Hans Jannasch, Natalie M. Simotas, Harald Forte, Diane Dahms, Ivan Fernando, Jelena Mijanovic, Jim Brughelli, Marilyn Beck, Larry Levine, Mary Pommerich, Joel & Bonnie Weinstein, Sameer & Kristin Bakhda, Neil Richman, Jeffrey & Jennifer Paduan, Bradley Zeve, Paulette Lynch, Kenneth Peterson, Tia & Michael Fechter, Betty Jean Stallings, Fran Spector Atkins, Mary Gale, Anonymous, Sandra G. Gardiner, Anne Albano , Robin Jensen , Susan Ricketson, Margaret Brosnan, Jeffrey Froshman, Kira Corser, Karen Judkins, Barbara Mejia, Lynn deWitt, Bruce Bernstein, Patricia Lollar, Amy Sands, Clara Wang, Chris Davidson, Cyndi Fox, Noelle Hetz, Susan Parris, Ann Jealous, Anita Crawley, David Wilkins, Jack Nickerson, Carol Beck, Joel Weinstein, Steven River Gurtin, Mary Dowd, Diana Weston, Scott Stapleton, Abe Livchitz, Heidi Fisher, Monica Elizabeth Hofmann, Monica Craig, Kathleen Engberg, JoAnna Daum, Tanya Fadem, Michael Tumolo, Linda Tarvin, Bonnie Sleeper, Claudia Campbell, Karen Groppi. Janet L Silva, Jeff Conley, Maren Martin, Health Care for All Oregon- Action, Leslie Nixon, Jennifer Colby, Amy Muraki, Leonard Levenson, Vijay Kumar, Peacock Collection, Sameer Merchant, Patrick McNeill, John McLellan, Jerome Landesman, Courtney Teague, Winnie Amos, Wendy Robinson, Jan Jurnecka, Sharon Miller, David Werblo
Many thanks also to our Funders: Union Bank, Harden Foundation, Pebble Beach Foundation, California Arts Council, National Endowment for the Arts, Old Monterey Business Association, Etchenique Foundation, Spector Dance, Limelight Audio Visual, Hear & Now