Welcome to First Night Monterey!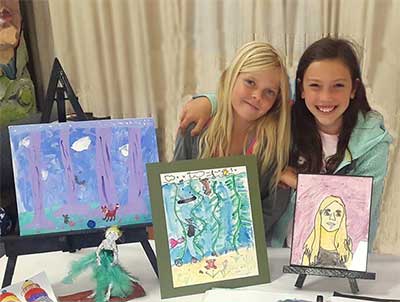 SIGN UP NOW FOR SUMMER ART CAMPS AT FNM STUDIO!
Children of all ages love the chance to be creative, and First Night Monterey's Summer Art Day Camps use arts as a catalyst to nurture creativity and enhance skills in a non-competitive, safe, fun environment. No prior experience or talent needed. There is a lot of fun and learning with age-appropriate mentoring as your children create in a real studio environment and have the opportunity to paint, draw and make with a variety of materials. Each Friday features a gallery exhibit of their work completed during the camp week. Sign up early - class size is limited!
Read More and Sign Up
THANK YOU FOR PURCHASING BUTTONS FOR FNM 2022!
Button-holders "buttoned-up" for nine hours of entertainment! FNM 2022 featured a line-up of performances designed to delight the entire family. Kids' Night Out art activities, World dance - International costumed dancers, youth dance troupes. Dancing to the sounds of oldies, rock-n-roll and tropical beats. Multiple downtown venues resounded with mellow sounds, beautiful voices and great arrangements throughout the night. Monterey resounded with the sounds of live bands; Samba, Jazz, Folk, Latin, Marimba, featuring music, art and community! Participants viewed art exhibits from First Night-sponsored workshops and posted their hopes and dreams for the New Year on our Resolution Sculptures.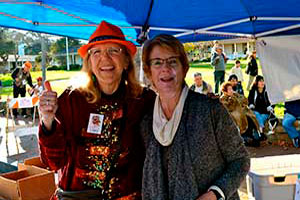 VOLUNTEER SIGN-UP FOR FNM 2022
Be a part of First Night! Artful activities are on-going throughout the year. First Night volunteers include teens, military personnel, retirees, service organizations and community members just like you! You can help! It would be impossible to produce FNM without the hundreds of volunteers. Volunteer now, individually or as part of a group! Get involved! High School and College Students: Build up your community service hours; volunteer in a fun and creative environment! Expand your resumé with relevant experience; service learning hours are available.
Read More About Volunteering
THANKS TO OUR SPONSORS