Skip to main content
New Acts for First Night 2020!
These artists are making their debut performances at First Night Monterey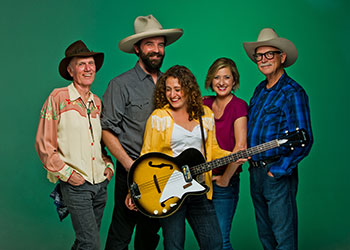 Finale Band CAROLYN SILLS COMBO will transport you to an era when country swing ruled the airwaves!
2018 Ameripolitan Award Winner for western swing group, the Carolyn Sills Combo puts on a fun and upbeat show of original music that reminds listeners of classic country and western styles. Just released, their album Return to El Paso ranked #10 on the Alt-country charts.
Site 20: Serra Ballroom, Conference Ctr. Times: 10:15-11:00 | **FINALE** 11:15-12MN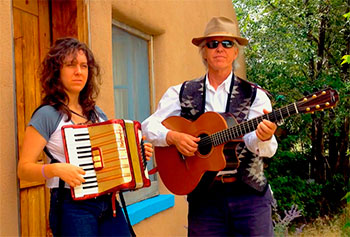 Local guitarist Rick Chelow and Brooklyn musician Elise Leavy span the GENERATION GAP!
Great harmonies from longtime local favorite Rick Chelew (guitar) and 21 year-old Brooklyn New Yorker Elise Leavy (songwriter, singer, accordionist, pianist, guitarist, a painter of musical portraits) who is currently back home for the holidays! Expect to hear some early country/bluegrass classics as well as favorites from the likes of Joni Mitchell, Gillian Welch, Townes Van Zandt, Tim Hardin, Leonard Cohen and Mose Allison, as well as original songs from both Elise and Rick.
Site 27: Colton Rooms, Conference Ctr. Times: 6:30-7:00 | 7:15-7:45 | 8:00-8:30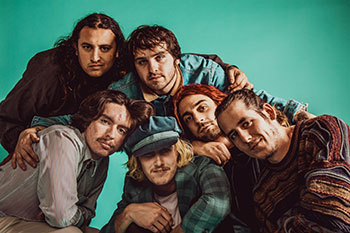 New to First Night, THE CHARITIES BAND brings a melting pot of groovy sounds to Monterey!
With funk and soul being an anchor to their sound, The Charities' music also touches on Motown, jazz, disco, R&B and rock'n'roll. They enjoy playing live the most, where the energy between audience and band builds into an experience that cannot be expressed in the studio. Consisitently performing gives the band opportunity to improvide more often, blending their influences in an organically unique way for the audience to experience. This bunch of pals has assembled to bring the world a musical vision that calls out to the listener to shake their booty and enjoy life!
Site 13: Bonifacio Stage, Alvarado St. Times: 6:30–7:15 | 7:30–8:15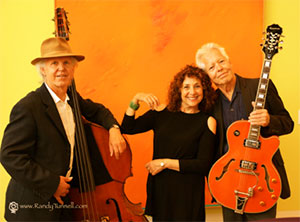 ANDREA'S FAULT has brought smiles to Central Coast audiences for years!
Swinging guitar, bass and drums provide the backbone for this fine vocal group performing a wide variety of great songs; jazz standards from Bessie Smith to Sinatra, and early rock from Nat King Cole and Elvis to Motown. This winning combination has brought big smiles to Central Coast audiences for decades. Andrea Carter, Darrin Michell, and Rick Chelew.
Site 27: Colton Rooms, Conference Ctr. Times: 9:00-9:30 | 9:45-10:15 | 10:30-11:00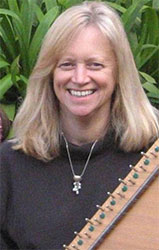 Take a memorable trip around the Celtic world with PAULETTE LYNCH AND CELTIC ROADS
Paulette Lynch and Celtic Roads -- Take a memorable trip around the Celtic world with First Night Monterey founder Paulette Lynch on hammered dulcimer and special musical guests...be prepared to join in on percussion and vocals from time to time!
Site 28: Stevenson 1, Conference Ctr. Times: 6:30-7:00 | 7:15-7:45 |8:00-8:30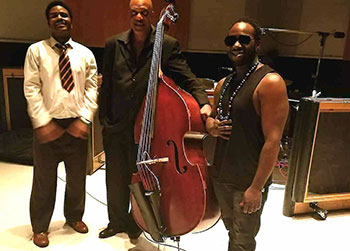 Also new this year, ROBERT TURNER & KEVIN O'NEAL TRIO WITH LYNDON ROCHELLE bring their award-winning sound to the stage!
Grammy award winning trio. Robert Turner has worked with Ronnie Laws, Dr. Dre and Stevie Wonder to name a few. Kevin O'Neal has worked with The Bus Boys, received a Grammy with Outcast, and drummer Lyndon Rochelle earned a Grammy with Esperanza Spalding. The trio is currently recording a new album at Capitol Studios. Among some original tunes, they will be performing great standards such as New York New York, I Left My Heart in San Francisco , La La Land, Auld Lang Syne, etc.
Site 9: Monterey Center for Spiritual Living Times: 9:00-9:30 | 9:45-10:15 | 10:30-11:00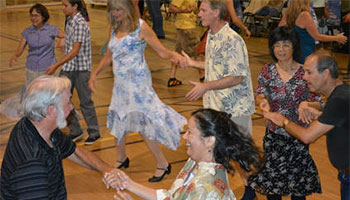 New to First Night, join THE OLD TOWN QUARTET in an evening of spirited Contra Dance!
Like dancing to live music? Want to go to a dance and not have bring your own partner? Contra Dancing is great for all ages and is great exercise to boot! Contra dancing is a form of traditional American set dance, with its roots in the French and English country dancing of the 17th and 18th centuries. The dance figures themselves, which are simple and easy to learn, are similar to those used in traditional square dances -- for example, do-si-do and swing your partner.
Site 20: Serra Ballroom, Conference Ctr. 8:00-8:45 | 9:00-9:45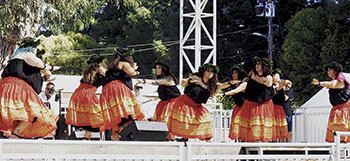 NA HAUMANA brings the spirit of Aloha to First Night!
Na Haumana recognizes their foundation in tradition. Today, they evolve with creativity and testing, experimenting in music and dance movement, teaching culture and dance from the Polynesian and Micronesian Islands. Their piece, Aloha 'Aina, pays homage to the respect and preservation of Hawai'i land and culture to perpetuate her aloha for generations to come.
Site 23: Steinbeck 1, Conference Ctr. Times: 7:00-7:30 | 7:45-8:15
© 2010-2020 First Night Monterey All Rights Reserved