Skip to main content
KIDS' NIGHT OUT 2023!
The First Act for the Young and Young-at-Heart
The most creative New Year's Eve you will have with your family!
*Program subject to changes due to rain. Updated with changes as of 12/30/2022
Your year starts here! Due to predicted rain, the Kids Night Out activities will be moved inside to the Monterey Conference Center. Music, song, dance, art creating, hat making and more! Check out the Monterey Conference Center for activities to complete your artful time. Make sure to have your FNM button — admission to all the fun for the over-5 set! Plan your New Year's Eve to participate in all the fun!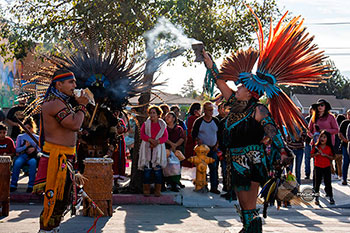 Opening Ceremony
Monterey Conference Center
3:00 PM
First Night Monterey 2023 opens with a traditional blessing by Yaocuauhtli Danza Cultural. Using dance, music, flowers and incense as part of Aztec cultural practices, they begin the opening of the Celebration with a traditional Aztec blessing. As we reflect on our past year, the ceremony presents opportunities to pause and look ahead to the new year. Please join us in the Conference Center, bringing us together as we open First Night Monterey 2023!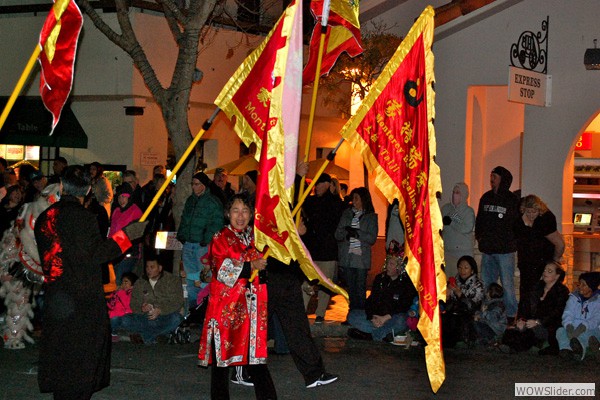 *** CANCELLED DUE TO RAIN ***


Twilight Procession
Site: Alvarado Street, from Franklin Street to Pearl Street
5:30 PM
Join us as we process down Alvarado Street from Franklin Street towards Pearl Street. The Procession starts at 5:30PM. First Night Monterey is first and foremost about community, so we hope you will join us in the Twilight Procession as we feature, artists, dancers, giant puppets, marching moms and many other local friends and neighbors. Procession route begins at Franklin Street down Alvarado Street (wrong way) towards Pearl.
INTERACTIVE ART ACTIVITIES / MAKE IT AND TAKE IT!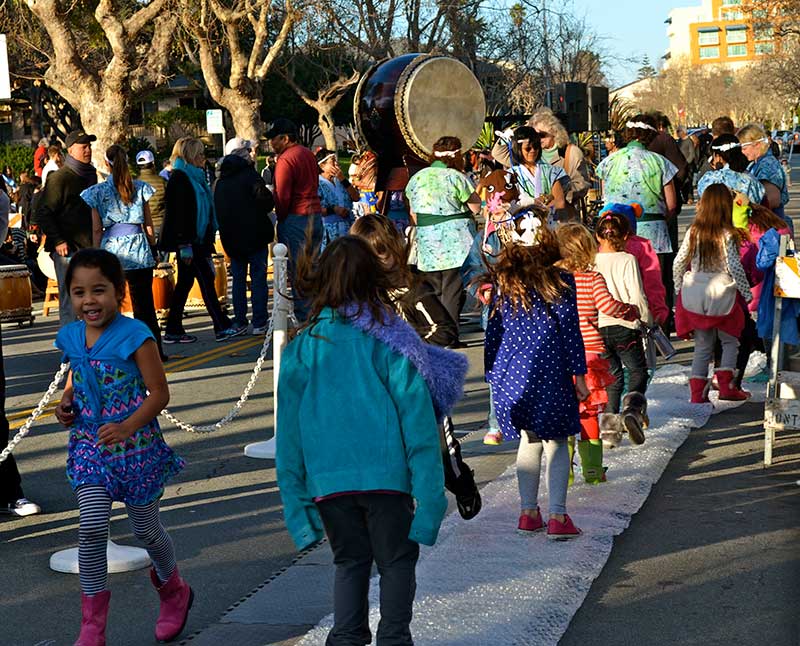 Bubble Stomp!
Monterey Conference Center
3:30—5:00 PM (Free Activity)
Pop! Pop! Pop! Who can resist squishing and twisting bubble wrap? Jump, hop, stomp, do the electric slide or break dance your way to popping every single bubble!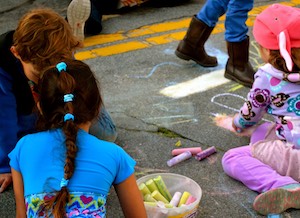 *** CANCELLED DUE TO RAIN ***


Chalk Art
Site 3: Pacific Street Art Space
3:30—5:00 PM (Free Activity)
Express yourself!! Kid's Night Out is the creative marker space for youth of all ages! Pick up a piece of chalk and become a painter by helping create a mural just for New Year's Eve on Pacific Street for all to see!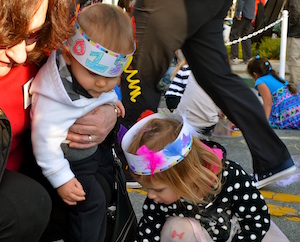 New Year's Eve Crowns
Site 4: Monterey Conference Center
3:15—5:00 PM (Button Venue)
Select your markers and colorful gemstones to make a crown befitting of a NYE prince or princess! Every Child - even your inner child - will have such fun adorning these crowns with plastic gems, rhinestones, glitter glue, stickers, buttons, ribbons, and other accents to make and wear - crowns that will make you feel like royalty!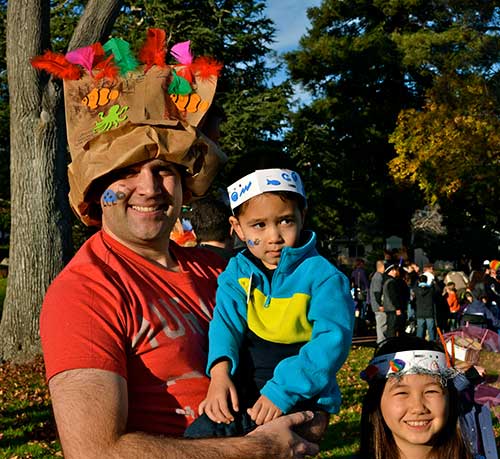 Celebration Hats
Site 5: Monterey Conference Center
3:30—5:00 PM (Free Activity)
Be creative and have fun is our motto! The creating of the celebration hat brings out the kid in everyone! The fashionable all wear them, for they display the creativity in all of us! What? A new year's hat… so turn a paper grocery bag into a top hat with pizzazz! using tulle, beads, pipe cleaners, colored paper, prismatic Mylar strips and more! Bring your own bags to be a recycling superhero! Fun for all ages-and an absolute must for First Night participants with flair!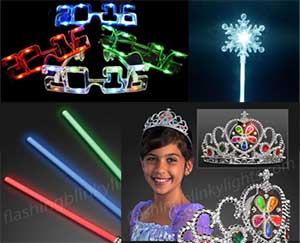 FNM Kiosks: New Year's Eve Blinkies and Button Sales
Site 7: Alvarado Street near Pearl Street (4:00—9:00)
Site 16: Alvarado Street at Del Monte, in the Plaza (3:00—11:00)
Glow in the dark, light up the night, fly into the new year! First Night Monterey takes pride in providing New Year's Eve novelty items at family-friendly prices. Visit one of our kiosks to purchase the perfect glow-in-the-dark accessory that will add a magical sparkle to anyone's New Year's Eve look. This is a fundraiser for First Night; all proceeds benefit our year-round arts programs. Buy Admission Buttons here also.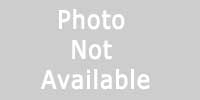 FNM 2023 Resolution Sculpture
Site 23: Serra Lobby, Conference Center
6:15—10:00 (Button Venue)
Commit your family's hopes and wishes for the New Year to our Resolution Sculpture along with those of your friends and neighbors. Take a selfie to commemorate the New Year!
MONTEREY FIREFIGHTERS!
Site 6: Alvarado Street at Pearl
4:00—7:00
Monterey Fire Department will park a fire truck at the corner of Pearl and Alvarado Streets and the firefighters invite all future firefighters as well as fans to come meet them and see the truck up close! Snap a selfie with the firefighters and give them a heartfelt Thank You for their service! They will also be selling their 2023 calendars, which feature photos of area firefighters with an assortment of live animals!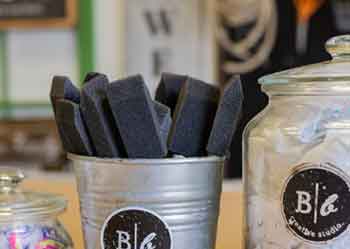 Make Your Own Creative Board!
Site 10: Board & Brush Creative Studio
6:30 –9:30 PM (Free Venue)
At the Board & Brush venue, there's a treat for all ages! Let your creativity run wild with painting, stenciling, and more while enjoying a hands-on experience that you are sure to never forget- participants will leave with a mini-project: a beautiful, fun, whimsical board created by you! Sponsored by Board and Brush.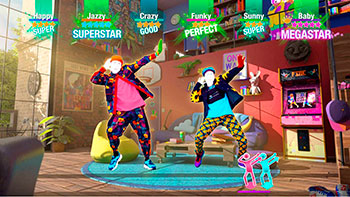 *** CANCELLED DUE TO RAIN ***


Best Buy Presents "Just Dance!" (Video Game)

(DA/CH)
Site 14: Alvarado Street/Best Buy Stage
6:45—9:15 PM
Step to the beat and get into the rhythm as you play the Just Dance video game! From Taylor Swift to Lady Gaga and Billie Eilish —get ready to dance!! You're the star! There's something for all ages. Presented by Best Buy.
KIDS' NIGHT OUT EARLY PERFORMANCES
Yaocuauhtli Danza Cultural
(WM/CH)
Site 24: Steinbeck Dance Venue, Conference Center
3:00—3:30 | 3:45—4:15, 4:30—5:00
Yaocuauhtli Cultural Dance opens the First Night celebration with stunning costumes and traditional Aztec dances. Yaocuauhtli Cultural Dance is a calpulli (social unit) dedicated to the cultural enrichment of the community of Salinas thru Aztec dance, music, song and culture. Since its founding in 2003, Yaocuauhtli is dedicated in strengthening the identity of the Mexican community by teaching indigenous traditions of their ancestors to future generations. They handcraft their regalia utilizing exotic skins, natural stones and beads, genuine leather and naturally molted exotic feathers for their headdresses.
Shinsho Mugen Daiko
(WM/CH)
Because of the rain, they will be unable to play at the Pacific Street Site. They will be presenting a free concert at the JACL (Japanese American Citizens League) at 424 Adams St (the white 2 story building by the Monterey Sports Center and Jack's Park). Limited seating.
3:30—4:00 | 4:30—5:00
Hear the thunder of the drums! Experience the exquisite physicality of these Taiko Drummers as they perform traditional Japanese drumming, incorporating elements of martial arts. Shinsho Mugen Daiko was founded in 1999 by Ikuyo Contant, as a group of drummers interested in studying the art of Japanese drumming. Taiko is a traditional art form that incorporates the elements of martial arts, focusing on centering oneself in the grounded position, the concentration, direction, and controlling of energy and breathing.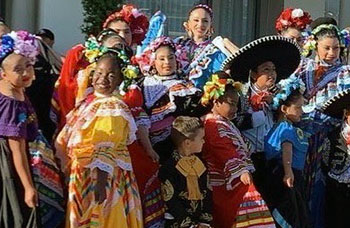 Ballet Folklorico Aguila Real
(WM/CH)
Site 24: Steinbeck Dance Venue, Conference Center
6:15—7:00 | 7:15—7:45
Local Folklorico group, Ballet Folklorico Aguila Real, was created with the intention of keeping children away from gang violence. Sonia Villalobos is keeping the legacy of the group alive. Through the heart of traditional Mexican folk dance, participants say they found community. Sonia Villalobos has been teaching dance since she was 14 years old and says the children are her biggest motivation. Their performance will lift your spirits!
Monterey County Pops!
Site 11: Golden State Theater
6:15—7:15
Monterey County Pops! presents their full orchestra of 40 players with three guest soloists in a gala New Years Eve program titled "May I Have This Dance?"
This year's special presentation features beloved selections including "The Blue Danube Waltz," "The Waltz of the Flowers" from the Nutcracker, "Bacchanale" from Samson & Deliah, and "Lord of the Dance" from Riverdance, holiday favorites e.g, "A Christmas Festival" and "Sleigh Ride" by Leroy Anderson and "Chanukah Medley" by Steve Ettinger, Hartnell College Music Department Chair. Flute soloist Monica Mendoza will perform "Tempesta di Mare" by Vivaldi. Mozart's "Concerto for Horn No. 3" will be interpreted by young french horn virtuoso Eliodoro Vallecillo and Mezzo Soprano Tatiana Magdaleno will sing the ever popular "O Holy Night" — perfect for celebrating New Year's Eve!
Singing Wood
(WM)
Site 18: Serra Ballroom, Conference Center
6:15—6:45 | 7:00—7:30
Singing Wood Marimba brings high-energy music from Zimbabwe. Singing Wood plays the Shona style of marimba. This music offers exceptional melodic and polyrhythmic variety, from the very simple to the extremely complex, and its ancient spiritual roots strike common chords in all people who are open to it. A glorious learning experience and playing experience is what Singing Wood aspires to be; come be a part of it!
Black Irish Band
(FK/WM)
Site 21: Steinbeck Ballroom, Conf. Ctr.
6:30—7:00 | 7:15—7:45 | 10:00—10:30
Hailing from the historic Gold Rush Country of America, the Black Irish Band of 28 years have a musical style that is as timeless as the rugged landscape of the west, a tribute to the people whose lives were spent building the world we now take for granted. The band has a large complement of traditional maritime and railroad music, as well as ethnic tunes in their repertoire. They excel at Irish & Scottish, and American folk music with an assortment of original songs and traditional western ballads. The band's musical style captures the spirit of the immigrants of this land, the men and women who tamed the Wild West.
Flashpoint FireShow
(DA/CH)
Site 14: Alvarado Street Illumination Site
7:00—8:00 | 8:30—9:30 | 10:00—10:45
This power group has a Modern Circus type act focusing on dance with LED illuminated prop manipulation, juggling and eye popping colors. You will be wondering how did they do that! Light artists and street performers juggle to music, dance to lights and have a circus type fun act! A show stopper in the street! Look for their STEGATRON Art Car! The Art Car (is it a car?) is a post-historic pre-apocalyptic robot dinosaur from the future! Music, lights, this car has it all!
DiFranco DanceProject
(DA/CH)
Site 24: Steinbeck Dance Venue, Conference Center
5:00—6:00
The DiFranco DanceProject will present a lively, colorful, culturally diverse holiday program of dances representing New Orleans Jazz, Afro-Samba of Bahia and Afro-Cuban Fusion and even a unique blend of Afro-Celtic Dance. The DiFranco DanceProject is a local youth dance troupe of youth ranging from 8 through 16. The dancers are members of Dianne Lyle's Afro-Latin Jazz Dance classes, originally an after-school dance program sponsored by the Pacific Grove Recreation Department.
Nā Haumāna
(DA/WM)
Site 24: Steinbeck Dance Venue, Conference Center
8:00—8:30 | 8:45—9:15
Nā Haumāna brings the spirit of Aloha to First Night! Recognizing their foundation in tradition, today they evolve with creativity and testing, experimenting in music and dance movement, teaching culture and dance from the Polynesian and Micronesian Islands. Their piece, Aloha 'Aina, pays homage to the respect and preservation of Hawai'i land and culture to perpetuate her aloha for generations to come. Nā Haumāna ("the student" in Hawaiian) brings the islands of Polynesia to life! Children will dance first, followed by the adults.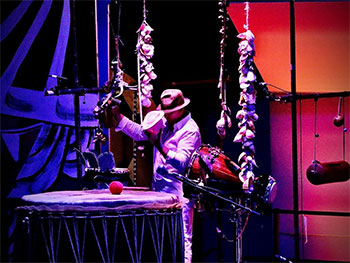 Jayson Fann Rhythm
(WM)
Site 12: Franklin Street Stage, Alvarado Street
8:00—8:45 | 9:00-9:45 | 10:00—11:00
Jayson Fann, percussionist, and celebrated musicians with his band of international drummers and dancers will bring alive FIrst Night Monterey with a celebration of rhythms from around the globe. Jayson is a multi-Instrumentalist, percussionist and drummer, specializing in Pan African percussion and drums with a special emphasis in Afro Cuban folkloric, Ghanaian, Yoruba, Jazz , Hip hop, Brazilian, Flamenco and middle eastern music. His work is centered in the creation of arts and cultural collaborations that foster connection with nature, intercultural dialogue and awareness.
© 2021 First Night Monterey All Rights Reserved