This event has already passed - watch for FNM 2018 info coming in November
Kids' Night Out!
The First Act for the Young and Young-at-Heart
The most creative New Year's Eve you will have with your family!
Your year starts here! A 3:00 p.m. kick-off at Colton Lawn on Pacific Street, culminating with the Twilight Parade at 5:30 p.m on Alvarado Street serving as the kids' Finale. Music, song, drumming, dance, ballet, face art, art creating, hat making and more! Check out the Colton Lawn on Pacific Street, the Monterey Art Museum and the Work Building on Alvarado Street for activities to complete artful time. Make sure to have your FNM button - admission to all the fun for the over-5 set! Please refer to the afternoon and evening grids to plan your New Year's Eve and participate in all the fun! Thanks to First Five Monterey County for their support of the free kids' activities. Preliminary details, program and times subject to change.
Download our FREE EVENT APP and search for First Night to follow our schedule on your smartphone or tablet.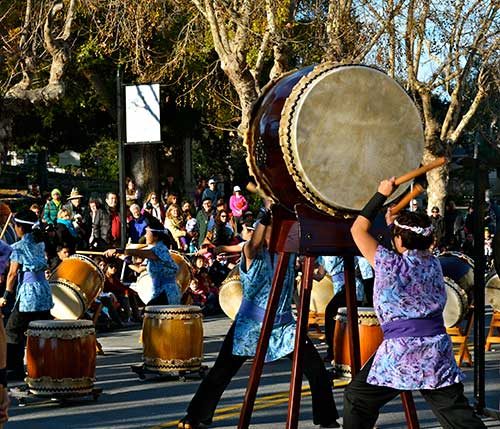 Opening Ceremony - Colton Lawn
Site 1: Colton Lawn/Pacific Street Stage
3:00 PM
The opening of our 22nd Celebration begins with the beat of many drums from traditional to the recycled! Join us as the drummers call to us to begin the Celebration! Bringing us together as we open First Night Monterey 2016! Please join us on Pacific Street at Colton Lawn.
Twilight Procession
Alvarado Street, from Franklin Street to Pearl Street
5:30 PM
Join us as we process down Alvarado Street from Franklin Street towards Pearl Street. The Procession starts at 5:30PM. First Night Monterey is first and foremost about community, so we hope you will join us in the Twilight Procession as we feature, artists, stilt walkers, dancers, giant puppets, marching moms and many other local friends and neighbors. Procession route begins at Franklin Street down Alvarado Street (wrong way) towards Pearl.
INTERACTIVE ART ACTIVITIES / MAKE IT AND TAKE IT!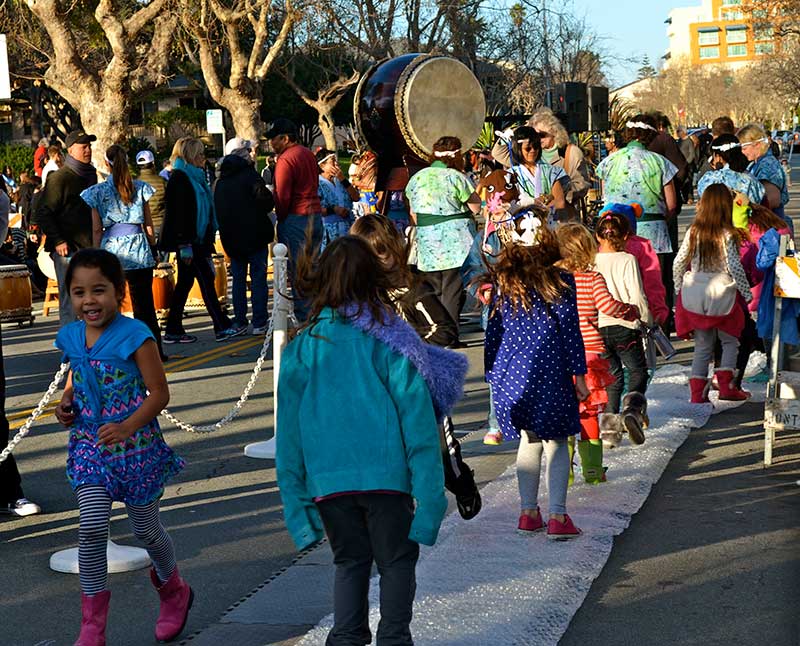 Bubble Stomp!
Site 4: Pacific Street Art Space
3:30 – 5:30 PM (Free Activity)
Pop! Pop! Pop! Who can resist squishing and twisting bubble wrap? Jump, hop, stomp, do the electric slide or break dance your way to popping every single bubble!
MY Museum Wheelie Mobilee
Site 5: Colton Lawn My Museum Space
3:15 – 5:15 PM (Free Activity)
MY Museum's Wheelie Mobilee Outreach Vehicle has been wheelin' through Monterey County bringing new opportunities for fun and exploration to a variety of venues since 2008. The Wheelie helps spread MY Museum's mission of providing an environment where curiosity and creativity flourish while both children and adults learn together through experience. Our carts and tables are packed with building and tactile activities to keep your little ones engaged and inspired! The fun never stops when the Wheelie is in town!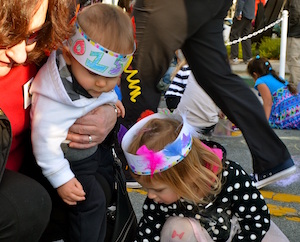 New Year's Eve Crowns
Site 8a: Monterey Museum of Art Downstairs
3:30 – 5:30, 6:000 – 7:30 PM (Button Venue)
Every Child - even your inner child - will have such fun adorning these crowns with jewels, your name or monogram to make and wear!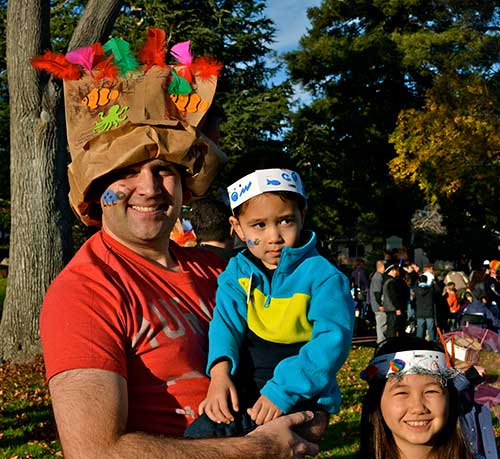 Celebration Hats
Site 6: Art Station 1, Colton Lawn
3:30 – 5:30 PM (Free Activity)
Be creative and have fun is our motto! The creating of the celebration hat brings out the kid in everyone! The fashionable all wear them, for they display the creativity in all of us! What? A new year's hat… so turn a paper grocery bag into a top hat with pizzazz! using tulle, beads, pipe cleaners, colored paper, prismatic Mylar strips and more! Fun for all ages-and an absolute must for First Night participants with flair!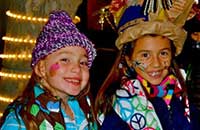 Face Painting!
Site 6A: Art Station 2, Colton Lawn
3:30 – 5:30 PM (Free Activity, on-going, lines are formed)
First Night artists are ready to create a festive, artful image on your face! Please note, this a popular activity, waiting lines are formed; lines may close early so artists can finish on time.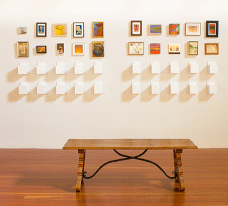 Miniatures 2016 Exhibit & Mini-Materpieces Interactive Art
Site 8: Monterey Museum of Art, Main Floor
3:30 – 5:00, 6:15 – 7:30 PM (Free Activity)
Miniatures is the Monterey Museum of Art's annual exhibition fundraiser. Celebrate our local community of artists, all Museum Members, who generously donate original artwork in support of the Museum. This year, Miniatures is presented in galleries throughout our Pacific Street location. Enjoy The Miniatures 2016 exhibit at the Art Museum; then visit the interactive art making area, "Mini Masterpieces," for visitors of all ages to enjoy. From drawing a petite self-portrait to creating a little landscape with stamps, participants can make their own miniature work of art in the museum.

Face Painting
Site 13b: 407 Calle Principal Art Space
3:00 – 5:30; 6:15 – 9:30 PM (Button Venue on-going with staff breaks, lines are formed)
Artists will paint a temporary work of art on your face! Please note, this a popular activity, waiting lines are formed; one art form per visit, please!
Best Buy Presents "Just Dance!" (Video Game)
(DA/CH)
Site 18: Alvarado Street/Best Buy Stage
6:30 – 10:00 PM
Step to the beat and get into the rhythm as you play the Just Dance video game! From The Little Mermaid's Under the Sea to Katy Perry tracks to Lady Gaga to One Direction - get ready to dance!! You're the star! There's something for everyone. Presented by Best Buy.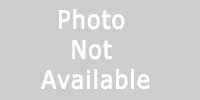 Calpulli Yaocuahtli Art Space
Site 15: Alvarado Street
7:00 –10:00 PM (Button Venue)
Interactive art activities and handcrafted leather goods sales.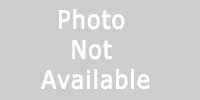 FNM 2016 Resolution Sculpture
Site 13a: 407 Calle PrincipalArt/Resolution Room
3:15 – 5:00, 6:15 – 10:00 PM (Button Venue)
Commit your family's hopes and wishes for the New Year to our Resolution Sculpture along with those of your friends and neighbors.
FNM Kiosks: New Year's Eve Blinkies and Button Sales
Site 3: Colton Lawn on Pacific Street (until 5:00 PM)
Site 11: Alvarado Street near Pearl Street (4:00 –10:00 PM)
Site 18a: Alvarado Street near Franklin Street (3:00 –11:00 PM)
Glow in the dark, light up the night, fly into the new year! First Night Monterey takes pride in providing New Year's Eve novelty items at family-friendly prices. Visit one of our kiosks to purchase the perfect glow-in-the-dark accessory that will add a magical sparkle to anyone's New Year's Eve look. This is a fundraiser for First Night; all proceeds benefit our year-round arts programs. Buy Admission Buttons here also.
AFTERNOON & EARLY EVENING PERFORMANCES
ACAN Latin Jazz Orchestra
(WM/CH)
Site 19: Alvarado Street Wells Fargo Stage
7:00 – 7:30; 7:45–8:15 PM
The ACAN Latin Jazz Ensemble is a community music class featuring young music students from Salinas specializing in Afro-Cuban music. They may be joined by the AUSD Marching Drum Line, a performing group composed of standout students from the AUSD after school drumline teams. Both groups are sponsored by the Alisal Community Arts Network, which holds classes for over 1500 youth in East Salinas, Greenfield and Gonzales.
Ash Dance - Groove Like Bollywood!
(WM/DA/CH)
Site 11: Alvarado Street Galleria
3:45 – 4:15, 4:30 – 5:00 PM
The Ash Dance group brings the glamour and spectacular dancing of India's favorite Bollywood movies to the streets of Monterey. Enjoy the exotic and captivating rhythms of classical and modern dances of India. The Ash Dance Group has a mixture of many styles, such as belly-dancing, Indian folk, Kathak (which is a classical dance of Northern India), and even western popular and modern folk dancing. Ash Dance Group focuses on teaching its students not just how to dance, but to understand the movements. Groove Like Bollywood dance class is designed to imbue individuals with self-confidence, movement, patience and music.
The Dance Center
(DA/CH)
Site 9: Masonic Lodge
3:30 – 4:00, 4:15 – 4:45 PM
The dance training/performance and competition team features all styles of dancers with years of experience. It is appealing to all ages and genders, focusing on community enjoyment and the betterment of students.
DiFranco Dance Project
(DA/CH/WM)
Site 11: Alvarado Street Galleria
6:15 – 6:45, 7:00 – 7:30; 7:45 – 8:15 PM
The DiFranco Dance Project will present a lively, colorful, culturally diverse holiday program of dances representing New Orleans Jazz, Afro-Samba of Bahia and Afro-Cuban Fusion and even a unique blend of Afro-Celtic Dance. The DiFranco Dance Project is a local youth dance troupe of youth ranging from 8 through 16. The dancers are members of Dianne Lyle's Afro-Latin Jazz Dance classes, originally an after-school dance program sponsored by the Pacific Grove Recreation Department.
Guitars Not Guns
(WM/CH)
Site 19: Alvarado St/Wells Fargo Stage
6:15 – 6:45 PM
Guitar Not Guns is a music program that provides free guitars and instruction to youth in Monterey County. The instructors volunteer their time. The Marina program is the largest on-going throughout the year; serving the residents of Marina and children from other peninsula cities. Their programs teach the very basics of guitar playing up through advanced playing.
Heartstrings
(FK/WM)
Site 7: City Council Chambers
3:30 – 4:00, 4:15 – 4:45 PM
Heartstrings is a local Monterey County band that performs for a myriad of private and public events. For over 20 years, they have brought their fresh & unique sound to traditional acoustic string music from all over the world.
Spector Dance
(DA/CH)
Site 9: Masonic Lodge
6:30 – 7:00; 7:15 – 7:45 PM
Spector Dance Youth Company, a group of exceptional young dancers who seek to excel in contemporary dance, will perform several short pieces to celebrate the season.
Monterey Bay Belles
(FK)
Site 8: Monterey Museum of Art/Main Floor
3:30 – 4:00, 4:30 – 5:00 PM
The 15-member Women's Barbershop Chorus sings favorite popular songs in the barbershop style. They are a non-profit organization engaged in member education and local school outreach, performing several times throughout the year in Monterey County. The Bay Belles hosts a cappella concerts during the year featuring local and out-of-town talent. They love experiencing the thrill of singing four-part music and are excited to be performing at this great community event.
Shinsho Mugen Daiko
(WM/CH)
Site 2: Pacific Street Stage
3:15 – 3:45, 4:15 – 4:45, 5:00 – 5:15 PM
Hear the thunder of the drums! Experience the exquisite physicality of these Taiko Drummers as they perform traditional Japanese drumming, incorporating elements of martial arts. Shinsho Mugen Daiko was founded in 1999 by Ikuyo Contant, as a group of drummers interested in studying the art of Japanese drumming. Taiko is a traditional art form that incorporates the elements of martial arts, focusing on centering oneself in the grounded position, the concentration, direction, and controlling of energy and breathing.
Yaocuauhtli Danza Cultural
(DA/WM)
Site 1: Pacific St/Colton Lawn
3:00–3:15 (Opening Ceremony); 3:45–4:15; 4:45–5:00 PM
Site 15: Alvarado Street
7:00–10:00 PM (art activities/booth)
Yaocuauhtli Danza Cultural is a cultural aztec dance troupe established in Salinas continuing the traditions of the Aztecs. They handcraft their regalia utilizing exotic skins, natural stones and beads, genuine leather and naturally molted exotic feathers for their headdresses. Classes are offered free to the community on a weekly basis.